The iStick Pico 25 ingeniously packs a big 0.91-inch screen that offers a concise and clear interface, 2A quick charge capability and upgradeable firmware with preheat function in a compact, stylish yet powerful package. Powered by single 18650 battery, the iStick Pico 25 is capable of outputting a maximum power of 85W and can handle various tanks up to 25mm diameter.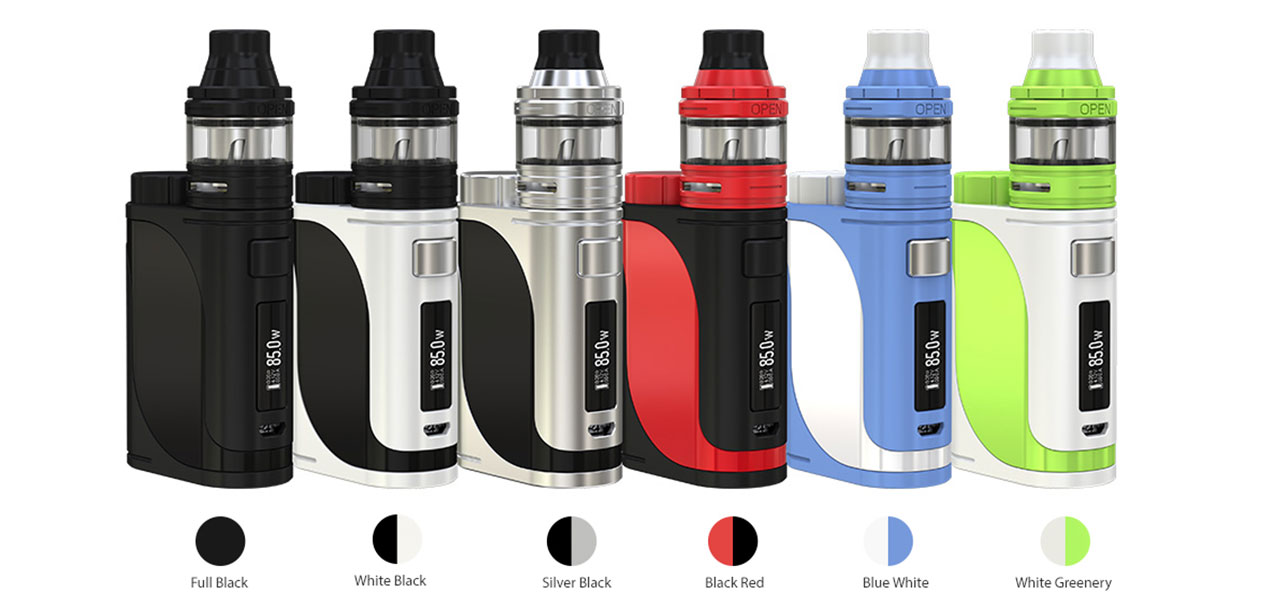 Features:
Size: 25.0mm*48.0mm*104.0mm
E-liquid capacity: 2ml
Output wattage: 1-85W
Maximum charging current: 2A
Maximum output current: 50A
Thread type: 510 thread
Battery type: high-rate 18650 battery
(Continuous discharge current should be above 25A)
Output mode: VW/Bypass/TC(Ni,Ti,SS,TCR-M1,M2,M3) mode
Resistance range: 0.05-1.5ohm (TC modes) 0.1-3.5ohm (VW mode)

Band: Eleaf

Each set contains:
1pc iStick Pico 25 (without battery)
1pc QC USB Cable
2pc User Manuals
15 Day return on Battery.